jinian
A chaos of snow, rain, bright sun, graupel, mix and repeat. Doubtless I caused this by wearing a fluttery summer dress (with two shirts and knee boots, quite comfy really). The daphne is blooming at school, and as I came home the weather was in hushy beautiful snow mode.
Sunday I played outside.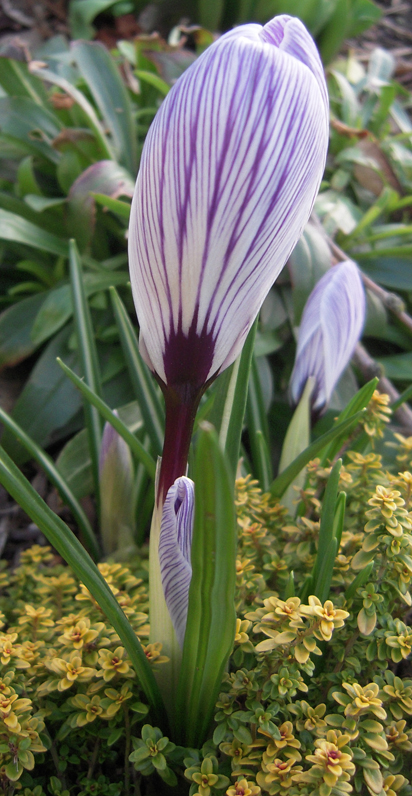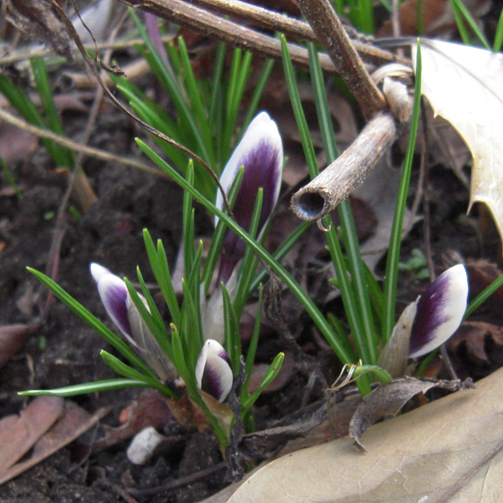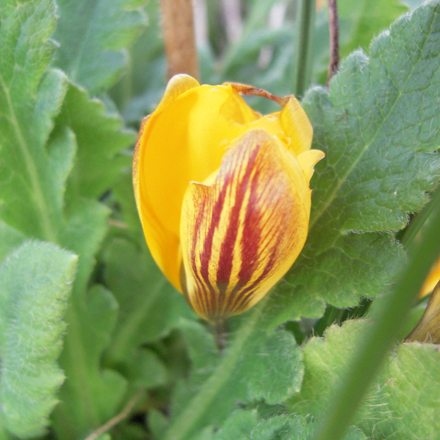 There are some shining purple crocuses too, but I had trouble photographing them.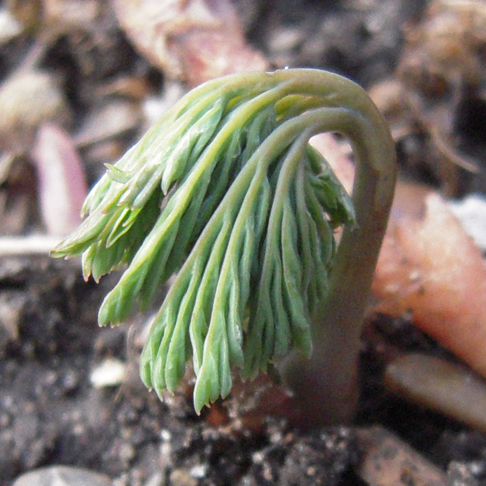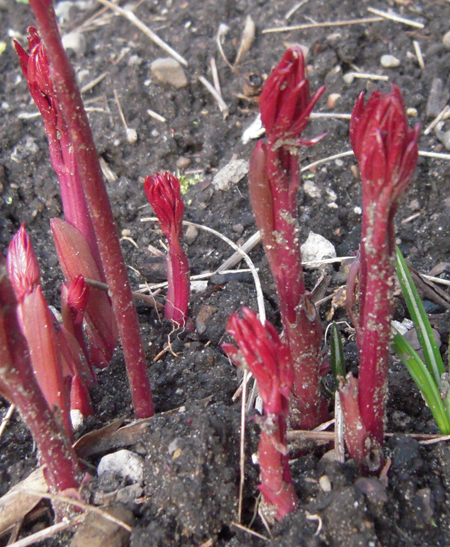 Look how dirty the rain has made the peony shoots! And I love the carved-jade perfection of the bleeding-heart leaves coming out; they're doing so well in the cleared bed by the vegetable garden now.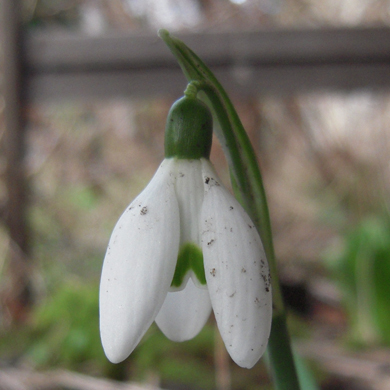 The snowdrop got a bit dirty as well. Too bad I only have one this year; I gave the rest to Mom, who loves them like crazy.

Not scented violets, but so pretty.