Best manicure ever, Y/Y?
(Please consider this question to disregard all issues of technical competence, as I do not do this for a living.)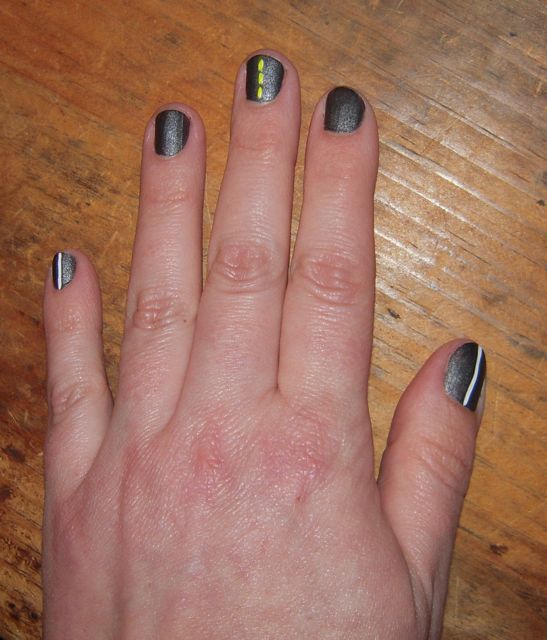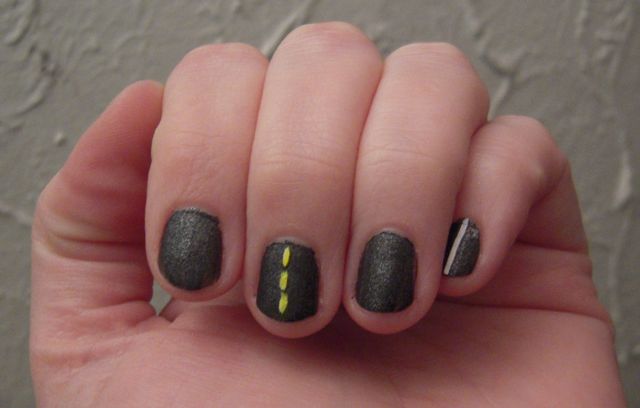 The amazing matte graphite thing (the second photo is more accurate) is China Glaze's "Stone Cold" -- this is why I bought Hunger Games promo nail polish, very cool and unusual. The stripes are So Easy Rite Stripe, no color names but obviously the yellow and white ones. The yellow is too translucent, so there's white under it, and the white is strangely thick; not the best quality here, but they worked.